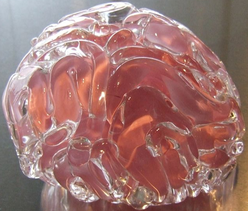 You are building a house. Why?
To live in it or to sell it? Or maybe a bit of both?
Vancouver, British Columbia and its surrounding areas have developed a
very unique concept of residential house construction which has intensified over the past 15 years.
What concept am I referring to?
You can build a house to live in it and with that motive you, as the homeowner, will select your "ingredients" with care.
You will take greater care to select what you like as opposed to filling the space with the first best thing.
You can build a house to sell it and with that motive you, the builder, will select your "ingredients" very differently in most cases. You will steer towards building the house with what you deem valuable to the future owner in the neighborhood of the home. Your choices will have nothing to do with your tastes but rather with the assumed tastes of the population of the area.
With increasing real estate values in Vancouver and surrounding areas, building to sell seems to dominate now.
Is that a good thing? If yes, for whom?
I dare to say, that building to sell is not ideal for the future resident. Not because a house like
that inherently lacks quality, no, but because some things, like homes, should not be bought "off the shelf".
I am sure it I will have opposition here but I will hold my ground and say:
To fully enjoy anything, you must be part in the creation of it. Why? Because creation is difficult – and
difficulty, once overcome, leads to fulfillment.
But enough on the theory.
Using
Glass
to beautify your home is a widely used and successful practice in Vancouver and the whole world for that matter.
Stained Glass
for certain windows or
doors
in the home is seen commonly. Usually one picks an obscure glass for the bathroom, entry or staircase. But there are many more places to use
custom glass
. When you look at the applications for
digital prints on glass
, you can now expand to Shower Doors, wall pictures,
frameless glass doors
, stair and balcony railings, while still keeping bathroom windows,
French doors
and entry door transoms and sidelights in the mix.
Artistic glass puts your own taste back into building your home. It adds to creation and, thereby, adds
to enjoyment.
Jony Hubert